"Drug addiction is another possible effect of powerlessness." "The basis of addiction is 'a lot of weakness' and 'a blocked anger.'" "The weakness takes the form of 'I can't meet the demands of my family.' 'I can't get a job,' 'I am sexually impotent,' 'I am a no person.'" "The anger takes the form of the addict's revenge upon his family and the world for forcing him into this painful position of powerlessness." "The heroin wipes away all the discomfort of perpetually feeling weak." "No more inferiority, no more worry about being a failure in the working world, no more fear of being a coward in battle, no more disappointing one's parents — all of these oppressive feelings evaporate." Rollo May from his book, "Power and Innocence."
The 70's were the experiential background for Dr. May's observations. Feelings of being "no person" and anger toward family were the familiar tune of  many living back then, including myself. Drugs and alcohol made it all go away. Nevertheless, while that was not the end for me, many friends followed the sunken road to eventual violence or death.
"Violence arises not out of superfluity of power, but out of powerlessness.  …violence is the expression of impotence."– "Power and Innocence."
"Their addiction is a form of violence, first of all, in that the individual violates his own mind — which indeed is the purpose of the drug…" May.
Here lye the result of blaming others including parents:
"There is a generation that curses its father, And does not bless its mother.
There is a generation that is pure in its own eyes, Yet is not washed from its filthiness.
There is a generation—oh, how lofty are their eyes! And their eyelids are lifted up.
There is a generation whose teeth are like swords, And whose fangs are like knives, To devour the poor from off the earth, And the needy from among men. Proverbs 30:11-14
In this passage, a generation rejects parents. The next one perfects self-justification, the following gains a freedom of "false-innocence," and the final one follows with hatred and violence.
These people act under the influence of a barbarian "old sin nature" which also does a strong cover-up job. Their cycle of evil is not broken; they are in the snare of the devil. 2 Timothy 2:25-26 cites this,  "… the snare of the devil, who are taken captive by him at his will."
From the verse, those that oppose themselves and oppose others need a change of mind and heart. They need gentleness, teaching, and a meek instructor (brutally honest about God's universe). Striving with them is futile. They do not like themselves; they have no significance, self image, meaning, or purpose for living.
God then gives a blueprint to the man of God: " …instruct; if God peradventure will give them repentance to the acknowledging of the truth."
They need to be re-empowered. and Jesus brought this power.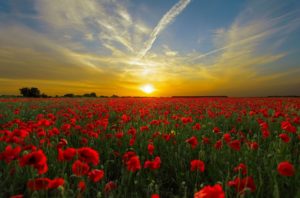 Luke_4:32 teaches "for his word was with power. "
Jesus came with power to forgive sins, to command the unclean spirits, to heal the sick.
Power, love, and a sound mind; power of an endless life; power to be witnesses unto Him — all comes to us when we believe. The kingdom of God is not in word only, but in power. We are kept by the power of God.
"For the kingdom of God is not in word, but in power."

"…His divine power hath given unto us all things that pertain unto life and godliness, through the knowledge of Him that hath called us to glory and virtue." 2 Peter_1:3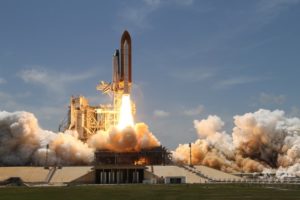 Lastly, a quote from NCBI falls short of God's potential; "Some researchers believe that reliance on a Higher Power may provide several direct benefits, which in turn could facilitate the recovery process." https://www.ncbi
Well, no dumb idol can do what only God has done!
"You shall receive power after that the Holy Spirit has come upon you, and you shall be a witness unto me…" Friends, God's power is real and makes us ambassadors of His nature.  A treasure in an earthen vessel is the excellency of the power is of God. Alone! Beloved, we have something to give that the power-drained need. And it is powerful! Love Ya
Born in Pittsburgh Pennsylvania, Pastor Sliva went to Bible college in Massachusetts at the Stevens School of the Bible in !982. He and his family moved to Baltimore in1987 to be a part of Greater Grace World Outreach. From there, he served in Prescott, Arizona, and Indianapolis, Ind. Ordained upon his return to Baltimore in 1995, Pastor Sliva was afflicted with brain cysts in the late 90's and stayed at home base until his recovery in 2002. He then assisted with ministries in Cincinnati and Pittsburgh before resettling in Baltimore due to his son's sudden illness and death. Pastor Sliva is a colon cancer survivor. He has been part of the Pastoral Care Team since 2008 and leads the Grief Share group at Greater Grace Church. Read more from Pastor Sliva on his blog
Healing at the Cross.
Latest posts by Tom Sliva (see all)