When we get to our after-death resurrection, we will not have a sin nature. I see that quite easily. However, in my present before-death state, I see myself, "black but comely" as did the Shulamite woman in Song of Solomon 1:5-6. Baked by the scorching sun, dwelling among rival siblings, forced to oversee the family business, and all of it neglects personal development — her own vineyard.
Song of Solomon is telling the story of a woman traveling from earth to heaven — but all of it transpires while still on earth. Her vehicle is not a horse, wagon or car. No, her road consists in the imagery of her mind, in which she paints a picture of the "New Creation" daily. The journey beholds the glory of the Lord, as in a glass, and then she is changed into that selfsame image. See 2 Corinthians 3:18.
Much is expressed in God's Word as to the "new" image. "All fair" or "all beautiful" are words of Song of Solomon. "Doves eyes" and "no spot in thee," follow. Then, "a lily among thorns," is a descriptive tribute to the new person developing. More imagery:
Thy teeth are like a flock of sheep that are even shorn, which came up from the washing; whereof every one bear twins, and none is barren among them.
Thy lips are like a thread of scarlet,
thy speech is comely:
thy temples are like a piece of a pomegranate within thy locks.
Thy neck is like the tower of David built for an Armory, whereon there hang a thousand bucklers, all shields of mighty men.
Thy two breasts are like two young roes that are twins, which feed among the lilies.
Thou art all fair, my love; there is no spot in thee.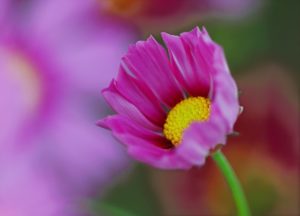 And from Psalm 45:
"The king's daughter is all glorious within: her clothing is of wrought gold."
And then some advise for seekers:
"Hearken, O daughter, and consider, and incline thine ear; forget also thine own people, and thy father's house; So shall the king greatly desire thy beauty: for he is thy Lord; and worship thou him."
Beloved in our positive journey, we must be willing to forget. Forget what? The struggle at home, the painful obligatory load-carrying, the "less then beautiful" person that this troubled life has formed in us.
Please step into the impression of the Lover of our soul, His impression of us, who we really are.
Frankly, take time for the romance, allow time for the love affair! He calls:
"O my dove, that art in the clefts of the rock, in the secret places of the stairs, let me see thy countenance, let me hear thy voice; for sweet is thy voice, and thy countenance is comely.
And then, "Take us the foxes, the little foxes, that spoil the vines: for our vines have tender grapes."
More hindrances to the romance? Yes, the little foxes. Doubts? Beckoning responsibilities? Sly as foxes are, perhaps we have a need to perform good deeds.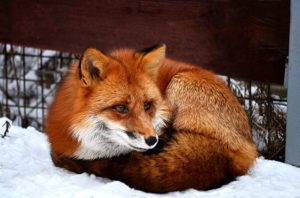 Are we building two self images? — A side image just in case the love affair fails? Distrust of ourselves is a fox.
Because everything hinges on the utter faithfulness of our lover.
Song of Solomon 5:15 teaches, "His legs are as pillars of marble, set upon sockets of fine gold: his countenance is as Lebanon, excellent as the cedars.  His mouth is most sweet: yea, he is altogether lovely. This is my beloved, and this is my friend, O daughters of Jerusalem."
Our lover is solid as a rock. So, she cries out: "I am my beloved's, and my beloved is mine."
in closing, His banner over me is love. Love never fails. Not as earthly love and earthly relationships, God's love goes on as He does, eternally. He ever lives to make intercession for us.
Friends, throw yourself on that love, immerse yourself in it. As He calls to "come away, my love"
just go.  Love ya
check out healingatthecross.com
Latest posts by Tom Sliva
(see all)