Thus saith the Lord unto you,

Be not afraid nor dismayed by reason of this great multitude;

for the battle is not yours, but God's."

Ye shall not need to fight in this battle:

set yourselves,

stand ye still,

and see the salvation of the Lord with you,

O Judah and Jerusalem: fear not, nor be dismayed;

tomorrow go out against them:

for the Lord will be with you. 2 Chronicles 20:15, 17
Jehoshaphat received news  of–  "a great multitude against him from beyond the sea on this side Syria." With this he proclaimed a fast throughout all Judah. The enemy were those given segments of land by God Himself; Moab, Ammon and some from the land beyond them.
We must remind ourselves of our enemies afar off but also of those living close by.  Both are to be handled by God; it is for God to do battle, and not us. It is for us to station ourselves, stand still, and see the salvation of the Lord.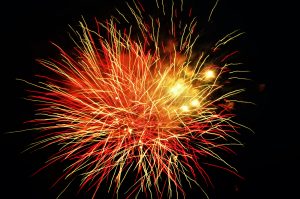 Many years after Jehoshaphat's time, Paul spoke of  his coming into Macedonia — "our flesh had no rest, but we were troubled on every side; without were fightings, within were fears." 2Corinthians 7:5
Without and within — outside a controversy,  Opposing views, opposing expression, projecting of negative words, a voice of distrust — a bold lie in the right hand.  But inside, fright — an unpleasant often strong emotion caused by anticipation or awareness of danger."
Our weakness becomes apparent and perhaps we are ashamed at our lacking courage.  Sometimes we can be bewildered as to why God let's a potential enemy dwell so closely. So the cry of Jehoshaphat:
"O our God, wilt thou not judge them? for we have no might against this great company that cometh against us; neither know we what to do."
but, our eyes are upon thee.
In the midst of the struggle,  Jehoshaphat sets his focus on God and perhaps be remembered how the Lord directed Moses at the Red sea:
"And Moses said unto the people, Fear ye not, stand still, and see the salvation of the Lord, which he will shew to you to day: for the Egyptians whom ye have seen to day, ye shall see them again no more for ever. The Lord shall fight for you, and ye shall hold your peace." Exodus 14:14
In the assurance and rest of God's comforting words, Moses was then told, "lift thou up thy rod, and stretch out thine hand over the sea, and divide it: and the children of Israel shall go on dry ground through the midst of the sea. "
So Jehoshaphat proclaims to all, "Hear me, O Judah, and ye inhabitants of Jerusalem;
Believe —
build up or support;
foster as a parent or nurse;
render (or be) firm or faithful,
trust or believe,
be permanent or quiet; morally
be true or certain;
—  in the Lord your God, so shall ye be established;
believe
his prophets, so shall ye prosper. "
"And when he had consulted with the people, he appointed singers unto the Lord, and that should praise the beauty of holiness, as they went out before the army, and to say, Praise the Lord:  for his mercy endureth for ever."  2Chronicles 20:21
Friends, never forget: "There is no fear in love; but perfect love casteth out fear: because fear hath torment. He that fears is not made perfect in love. 1 John 4:18 "Herein is our love made perfect, that we may have boldness in the day of judgment: because as he is, so are we in this world. " 4:17
"Herein is love, not that we loved God, but that he loved us, 1John 4:10  love ya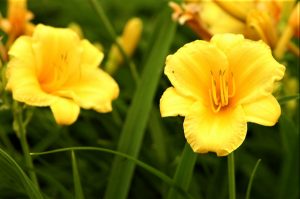 Latest posts by Tom Sliva
(see all)