"So Peter was kept in prison, but earnest prayer for him was made to God by the church.
Now when Herod was about to bring him out, on that very night, Peter was sleeping between two soldiers, bound with two chains, and sentries before the door were guarding the prison. And behold, an angel of the Lord stood next to him, and a light shone in the cell. He struck Peter on the side and woke him, saying, "Get up quickly." And the chains fell off his hands.  And the angel said to him, "Dress yourself and put on your sandals." And he did so. And he said to him, "Wrap your cloak around you and follow me."  And he went out and followed him.
He did not know that what was being done by the angel was real, but thought he was seeing a vision.
When they had passed the first and the second guard, they came to the iron gate leading into the city. It opened for them of its own accord, and they went out and went along one street, and immediately the angel left him.
 When Peter came to himself, he said,
Now I am sure that the Lord has sent his angel and rescued me from the hand of Herod and from all that the Jewish people were expecting." And when he knocked at the door of the gateway, a servant girl named Rhoda came to answer. recognizing Peter's voice, in her joy she did not open the gate but ran in and reported that Peter was standing at the gate. They said to her, "You are out of your mind." But she kept insisting that it was so, and they kept saying, "It is his angel!"  But Peter continued knocking,
and when they opened, they saw him and were amazed. " Acts 12:6-16 ESV
What are we to think about this episode from Acts?
God was effecting a chain breaking and prison escape.
Peter slept through most of it. He woke up after the fact.
Rhoda appeared "out of her mind" to the praying saints.
All were amazed.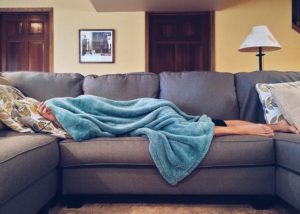 Question: Who was believing? Where was the faith?
2Timothy 2:13 teaches,  "if we are faithless, he remains faithful— for he cannot deny himself." ESV
But, work out your own salvation (prison escape) with fear and trembling…Philippians 2:12
"…for it is God that worketh in you both to will and do of His good pleasure."
Friends, God has foreordained the works which we walk in. Ephesians 2:10
See, "Eye has not seen, nor ear heard, neither have entered into the heart of man, the things which God hath prepared for them that love him." 1 Corinthians 2:9
Folks, Peter didn't see it, Peter didn't hear it, neither was it registering in that great thinking apparatus,
the heart of man. Nor were the praying disciples, nor was. Rhoda.
So, why was Rhoda given mention in this Bible "true" story?
She got the joy! She saw it first. No, not holding onto dis-belief, she did not remain in a stupor. She was leaping for joy in her precious soul, responding emotionally to what was now a true deliverance.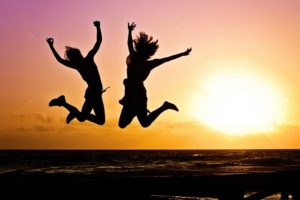 God had effected a miracle, but more, He answered their little prayers, He was working things on their behalf. He was for them!
In closing, a man said, "help my unbelief." Then Jesus proceeded to work a miracle. The disciples of Jesus, even His own Apostles were Men of "little faith."
Nevertheless, determined will bound, these many proceeded in a mere and simple reliance on what they had heard and sometimes seen of this man, Jesus. So did a lame man, so a woman with an issue of blood.
For He had done great things.
Beloved, the souls of Men, subject to doubt and fear, are the target of a loving Savior. Get ready, something good is about to happen.
Paul said it best, "For now we see through a glass, darkly; but then face to face: now I know in part; but then shall I know even as also I am known.  And now abides faith, hope, charity, these three; but the greatest of these is charity." 1Corinthians 13:12-13. Let the love flow in your soul. Love ya
See more of P. Sliva at healingatthecross.com
Latest posts by Tom Sliva
(see all)