"The world always has had a cross between two thieves for the one who comes to save it."
And yet:
" If God be for us, who can be against us?" Romans 8:31
"The graceful gait of virtue is always followed by and scoffed with grimace and travesty."
And yet,
"He that spared not his own Son, but delivered him up for us all, how shall he not with him also freely give us all things?" Romans 8:32
" …as long as there are virtue and righteousness in the world, there will be something for iniquity to grin at."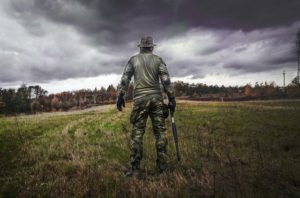 And yet,
 "Who shall lay any thing to the charge of God's elect? It is God that justifies." Romans 8:33
"All along the line of the ages, and in all lands, the cry has been, 'Not this man, but Barabbas.'"
And yet,
 Who is he that condemns? It is Christ that died, yea rather, that is risen again, who is even at the right hand of God,.."   Romans 8:34
"A man is in danger of becoming cynical."
And yet,
…He also makes intercession for us."
a cynic had said, "…I have been cheated, and slandered, and outraged, and abused, until I believe in universal damnation." All quotes from Talmage, "Live Coals."
And yet,
  Who shall separate us from the love of Christ? Romans 8:35
Friends, the world answers truth with cynicism. But, Christ answers cynicism with words of truth.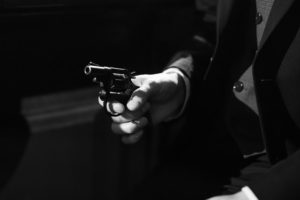 "Cynicism is a school of philosophy from the Socratic period of ancient Greece, which holds that the purpose of life is to live a life of Virtue in agreement with Nature (which calls for only the bare necessities required for existence). This means rejecting all conventional desires for health, wealth, power and fame, and living a life free from all possessions and property.They saw part of their job as acting as the watchdog of humanity, and to evangelize and hound people about the error of their ways, particularly criticizing any show of greed, which they viewed as a major cause of suffering."    .philosophybasics.com/
"Nowadays, a cynic is a person who has a distrust of people's apparent motives and ambitions or has a pessimistic approach to life, and sarcastic, offensive behavior." https://medium.com
And yet, who can separate you from the love of Christ?
"…shall tribulation, or distress, or persecution, or famine, or nakedness, or peril, or sword? "
But,
"For thy sake we are killed all the day long; we are accounted as sheep for the slaughter. " Romans 8:37
Beloved, with the glorious theme of Paul's words of encouragement, strength,  stamina and assurance, comes the ongoing battle with cynicism, mockery and abuse. Sadly the beauty of God's merciful and gracious acts in redeeming mankind find scoffing, and hatred.
But,
"Nay, Nay, Nay, (my embellishment), in all these things we are more than conquerors through him that loved us."  Romans 8:37
Love, my friends, never fails. Love is greater. We are more than conquerors through Him, that loved us. What does it mean? It means that, through His love we can live above, beyond, outside of, separated from, and "dead" to the ravaging cynicism, slander, lies, and snide remarks.
"…a thousand shall fall at my side, and ten thousand at thy right hand; but it shall not come nigh thee." Psalm 91:7
"Because he hath set his love upon me, therefore will I deliver him: I will set him on high, because he hath known my name. " Psalm 91 14
Finally, "For I am persuaded, that neither death, nor life, nor angels, nor principalities, nor powers, nor things present, nor things to come,
Nor height, nor depth, nor any other creature,
…shall be able to separate us from the love of God, which is in Christ Jesus our Lord. " Romans 8:38-39
love ya
Latest posts by Tom Sliva
(see all)