I have good news and bad–First the bad.
Angrily driven, my hatred propels me to unprecedented heights of mischief and pain-inflicting. Then, righting my wounded soul by raucous revenge, I hurt that which has so damaged my cause. My deeds are done. My world of entitlement returns for my enjoying. Who cares if my methods were not exactly legal? "The end justifies the means;" because power has been regained. Yes, power. To manipulate, to steal, to wield the axe of "freedom at everyone else's expense." Question? When the rambunctious radical gets what he or she so desires, what now drives him? When revenge finds its sweet release, do revengers turn into happy caring individuals again? I think not. Their ugly self-validated, psychologically justified souls,  have spilled over for all to see. These have played the "hate card,"
the same card that we all could play, but have dared not,
as we have been taught of its destructiveness. Friends, there is no difference between the souls of Men, "deceitful and desperately wicked; unknowable." "sick head, faint heart, full of wounds, bruises, and putrefying sores." "If a man hate, he is a murderer." If he lust in his heart, he is an adulterer."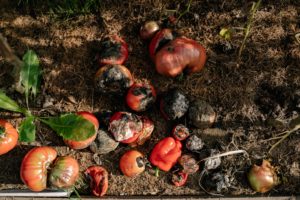 Truth be told, when man rids himself of all his external enemies, that darn true enemy surfaces:
Himself!
Sorry, this is the bad news, if I wish to tell lies, I suffer the truth that "I am a lie-teller. If I hate, I am a hater. If I cheat, I am a cheater. Oh yes!"
We have, however, some good news.
The book of Romans teaches us; in 12:19-21,  "

Dearly beloved, avenge not yourselves, but rather give place unto wrath: for it is written, Vengeance is mine; I will repay, says the Lord.

Therefore if thine enemy hunger, feed him; if he thirst, give him drink: for in so doing thou shalt heap coals of fire on his head.  Be not overcome of evil, but overcome evil with good. "
Wow! What? How? When?
Beloved, God Deals with the souls of Men. Thank you Jesus. This means that I don't have to? Yes, What then for me? I must:
"Let love be without dissimulation,"  (Unreality, falsehood, insincerity, untruthfulness.) (Roman_12:9)
""Distribute to the necessity of saints" (Rom_12:13).
"Rejoice with them that do rejoice, and weep with them that weep" (Rom_12:15).
"Mind not high things, but condescend to man of low estate. Be not wise in your own conceits."
"If it be possible, as much as lieth in you, live peaceably with all men" (verse 18).
"Therefore if thine enemy hunger, feed him; if he thirst, give him drink: for in so doing thou shalt heap coals of fire on his head."
Your kindness will be like coals of fire to melt his hardened heart,
just as Jacob's prudent act of kindness, following on his prayer, turned away the anger of his injured brother Esau. So we may destroy our enemies, as the Chinese emperor is said to have done, by making them our friends. Thus we shall "overcome evil with good."—C.H.I.
I know I would love to heap some real hot coals on some real heads — but, I cannot, lest I betray His nature.
In closing, Divine Goodness, is found in a believer's depths, and makes the way straight. Broad is the way to destruction, and many go that way. Narrow is the way to life.
"Mercy rejoices against judgment" teaches James 2:13 WE Cant get much narrower than that statement. Friends as we follow the narrow way, we find Jesus, the Way, the Truth and the Life. Jesus has everything we need: and by the way — He has everything that our enemies need too. Love ya
See more of Tom Sliva at healingatthecross.com
Latest posts by Tom Sliva
(see all)