I don't want to think on it any more. Title of a new song? No, heart cry of a grieving soul. I don't want to think on it any more.
The universe fills with thoughts — big enough for every human being to have his or her unique version. We play with it, enjoy it, embellish and create. We discover the powers of soul and their self-willed capabilities.
One day arrives, however, when the self-personality waxes ugly and if I'm honest — I don't want to think on it any more.
To loath my fool-hearted-self,  logically manifests itself, after all, a man is shapen in iniquity — "in sin did my mother conceive me." So teaches God's Word.
The way that seems right to a man eventuates in the way of death. My own understanding lends itself not to be leaned upon. Then what?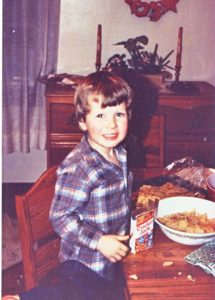 Oh happy day, when Jesus washed my sins away! Included, friends, my cleaver endeavor, my finagle, my egotistical determination, my narcissistic "me" center, and so on ad finites.
What am I saying? 17 years ago today, Josh went to be with Jesus. It shut my mouth, exploded the narcissist, broke the heart, bomb-shelled my ego.
Today remains the same, though evil deceives and provokes the egotist to revive. A shameful man forgets his own demolition, but mostly, "I don't want to think on it any more."
See, memory centers perpetuate pain to be avoided, and a choosing opts to avoid. Fantasy poses as a temptation, but the will again says no. We have seen too much, we know too much, we know well the way of death.
We open the new way, the way of life. Our tiny understanding of it gives way to a plethora of life-figures. On the life-path we find mercy and truth. A world of acceptance, unconditional by God, joining a factual portrayal of a life giving Savior, a lamb slain before the foundation of the world.
On Him went the evil me, I am absolved of Tom Sliva, version #1.
On the dirt road of renewal appears a great highway, one on which the wayfaring man cannot err — though he be a fool at root.
Beloved, the love-need is satisfied here, the need for significance also, the need of purpose gets explained,
Frankly, the need to shout my uniqueness, place my skills on the competitive table, compare my attributes or their lack thereof, or rebelliously ignore all goodness, was left behind at the dying. Yes, Josh's death was also mine, when he died so did I.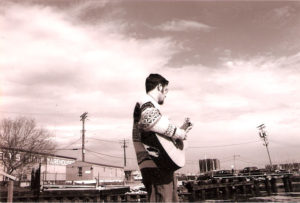 Lastly, it is of the Lord's mercies that we are not consumed, for His compassions fail not.
J.P. Moreland says in his book "Finding Quiet," "Seek to have an open heart toward yourself with gentleness, after all, we are all flawed and fragile."
Moreland speaks of "self-compassion" which cannot equate with the self-love of a narcissist. Oh, God's compassions are new every morning, great is His faithfulness.
Finally, Josh taught truth by a song about the Father, "If you abide in Me and My words abide in you. Ask what you will, it will be given, I am your Father, and everything I do, watchin over this life your livin."
"If there's a heart that needs unbreakin, mistake that needs unmakin, never be afraid to seek My face; tell me your heart's desires, I know all that heart requires, the promises I made will never fail — if my Word is in your heart, you're always safe."
Thanks Joshua, your life affected mine deeply. We will have eternity together to reminisce.    love ya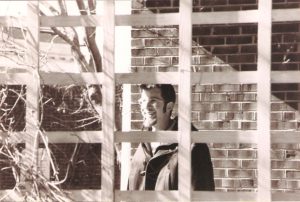 Latest posts by Tom Sliva
(see all)