1 Samuel 18:6 says, "And it came to pass as they came, when David was returned from the slaughter of the Philistine, that the women came out of all cities of Israel, singing and dancing, to meet king Saul, with tabrets, with joy, and with instruments of music."
Joy, joy joy erupted at the hero's welcome ceremony following victories over their oppressors.  A cause for great joy.
1 Kings 1:40 teaches, "And all the people came up after him, and the people piped with pipes, and rejoiced with great joy, so that the earth rent with the sound of them."
The occasion? Solomon anointed king in Israel. Joy at the inauguration of a great king and defender of the people.
1 Chronicles 12:40 shows us, "Moreover they that were nigh them, even unto Issachar and Zebulun and Naphtali, brought bread on asses, and on camels, and on mules, and on oxen, and meat, meal, cakes of figs, and bunches of raisins, and wine, and oil, and oxen, and sheep abundantly: for there was joy in Israel."
This time Joy came as Israel's various tribes contributed to the battle and also fed the fighters. A team effort brought great joy in victory over oppressors.
But, in Ezra 3:11-13,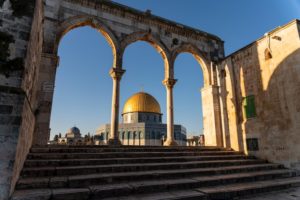 "And all the people shouted with a great shout, when they praised the Lord, because the foundation of the house of the Lord was laid. But many of the priests and Levites and chief of the fathers, who were ancient men, that had seen the first house, when the foundation of this house was laid before their eyes, wept with a loud voice; and many shouted aloud for joy:
So that the people could not discern the noise of the shout of joy from the noise of the weeping of the people: for the people shouted with a loud shout, and the noise was heard afar off. "
At times, present joy gets tangled with past regrets. Both great joy and weeping can occur at times of emotional epiphanies — A magnificent victory, a deliverance, the culmination of a great achievement, a healing. But,
Nehemiah speaks In Nehemiah 8:10 , of joy at rediscovering their heritage. "Then he said unto them, Go your way, eat the fat, and drink the sweet, and send portions unto them for whom nothing is prepared: for this day is holy unto our Lord: neither be ye sorry; for the joy of the Lord is your strength."
Joy of the Lord? Yes, God's joy, not necessarily my joy, is our strength.
Job caught a glimpse of joy as God spoke, "When the morning stars sang together, and all the sons of God shouted for joy? Job_38:7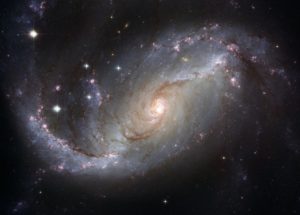 In a rehearsal of God's creation event, morning stars sang and sons of God shouted for joy — a glorious joy over the magnificence of God and His elaborate creation.
Job remarks, "  …and sorrow is turned into joy before him." Job 41:22
Friends,  Joy manifests spontaneously in an encounter with  God. Sorrow turns to joy. Why?
Romans 5:11  addresses this: "And not only so, but we also joy in God through our Lord Jesus Christ, by whom we have now received the atonement."
O rejoice brothers and sing aloud sisters, atonement, atonement, atonement! A believer steps into oneness with God Almighty through the amazing intercessory work of Christ's vicarious atonement, reconciling us to God  (removing all barriers between us and God).
Rejoice! Barriers instantaneously removed at the point of salvation, we are baptized into Christ, buried with Him in this baptism, raised up with a continuous opportunity to walk in the newness of life. See Roman's 6;1-5.
First, we simply

 

know, "that our old man is crucified with him, that the body of sin might be destroyed, that henceforth we should not serve sin. For he that is dead is freed from sin. "
Then,  we

 

believe. "Now if we be dead with Christ, we

 

believe

 

that we shall also live with him: Romans 6:8
Then, we

 

reckon, "reckon ye also yourselves to be dead indeed unto sin, but alive unto God through Jesus Christ our Lord. Romans 6:11
Ledger it to your account under "assets." 
Joy will follow! love ya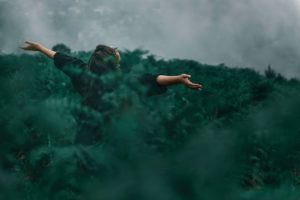 Latest posts by Tom Sliva
(see all)