"The sky shall unfold, preparing His entrance.

The stars shall applaud Him with thunders and praise.

The sweet light in His eyes shall enhance those awaiting.

And we shall behold Him, then face to face. "
Can we imagine? Can we wait?
Revelation 1:7 explains, "Behold, He cometh with clouds; and every eye shall see him … Even so, Amen.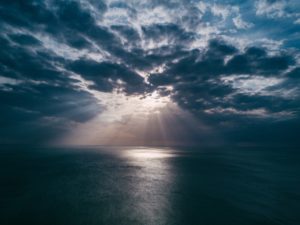 "I am Alpha and Omega, the beginning and the ending, saith the Lord, which is, and which was, and which is to come, the Almighty." Revelation 1:8
The song continues,
"And the angels shall sound, the shout of His coming. and the sleeping shall rise from their slumbering strain."
"And those who remain shall be changed in a moment. and we shall behold Him, face to face."
Friends, we shall behold Him in all of His glory.  In Revelation 1 He is:
" …clothed with a garment down to the foot, and girt about the paps with a golden girdle. His head and his hairs were white like wool, as white as snow; and his eyes were as a flame of fire;  And his feet like unto fine brass, as if they burned in a furnace; and his voice as the sound of many waters.  …and his countenance was as the sun shineth in his strength." Rev 1:13-16
Isaiah also had a vision of the Lord.
  " … I saw also the Lord sitting upon a throne, high and lifted up, and his train filled the temple.  Above it stood the seraphims: each one had six wings; with twain he covered his face, and with twain he covered his feet, and with twain he did fly. And one cried unto another, and said, Holy, holy, holy, is the Lord of hosts: the whole earth is full of his glory. "
Here the majestic Lord, high and lifted up, in all of His holiness causes a stir.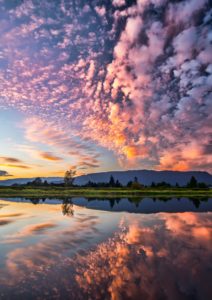 "And the posts of the door moved at the voice of him that cried, and the house was filled with smoke. Then said I, Woe is me! for I am undone; because I am a man of unclean lips, and I dwell in the midst of a people of unclean lips: for mine eyes have seen the King, the Lord of hosts" (Isaiah 6:4-5)
So, in John's vision,  Revelation 1:17  tells us, "And when I saw him, I fell at his feet as dead." Isaiah cries, in his vision, "woe is me, for I am undone."
I have thought about the eyes of the Lord.
In Genesis 3:7  " the eyes of them (Adam and Eve), both were opened, and they knew that they were naked. They saw evil.
But in Genesis 6:8   "Noah found grace in the eyes of the Lord." There was grace in God's eyes. Noah saw it.
Esther was, pleasing in the eyes of the king, (a type of Christ),  and therefore accepted into his presence. Esther 8:5
Job, in Job 42:5  exclaimed,  "I have heard of thee by the hearing of the ear: but now mine eye sees thee." His eye opened to God's glory.
The Psalmist asked of God, "lighten mine eyes, lest I sleep the sleep of death;" but,  "let thine eyes behold the things that are equal."
And later to his God, "Keep me as the apple of the eye."
Beloved, our seeing must correspond to what God sees in us.
David cries "mine eye is consumed with grief, "but, "thy lovingkindness is before mine eyes."
In Psalm_32:8   Psalm_33:18   Psalm_34:15 "The eyes of the Lord are upon the righteous," He guides them with His eye."
Finally, two men went to Emmaus. "But their eyes were holden that they should not know Him." They did not see they were talking to Christ Himself.
But,
" their eyes were opened, and they knew him. "
Peter sinned grievously but one day, but in John 20 his eyes were opened anew.
Paul was blinded in Acts 9 but later commissioned to "…open their eyes, and to turn them from darkness to light …"
Folks, with eyes opened, in the day of His coming, our eyes shall be opened to never be closed again! Love ya
see more Tom Sliva at healingatthecross.com

Latest posts by Tom Sliva
(see all)