My secret has always been God,
His presence, His Word, His life, His work.
Have I done great things for God or man? No. Small stuff.  I need God for the small stuff — all my stuff is small.
Truth is, I cannot measure or evaluate any degree or effect of impact coming from my life.
"From the desire of being great, good Lord deliver us" A Moravian prayer.
How does "small" happen? God does it. He makes us small and contents us with little.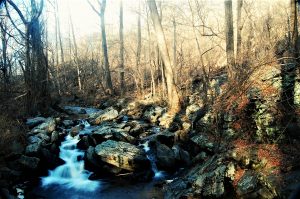 A friend lived in a nursing home for three or four years. He had been afflicted with a stroke. On a recent visit we talked of many who were imprisoned or killed in the war, standing for their faith. We mused about what it must have been like, and wondered how we would have responded if it was us. My friend volunteered quickly; "I would never compromise, I would be willing to go even if it meant dying." I realized that he meant every word.
Jesus came to take away our evil heart of self-preservation. That natural well-spring goes deep, but God's work goes deeper. I saw how four years in a facility had given my friend an awesome gift — he lost the fear of dying! What a secret for living!
Jeremiah 45:5 expresses it well,  "And seekest thou great things for thyself? seek them not. …"
"Baruch had raised his expectations too high in this world, and this made his distresses harder to be borne."
"The frowns of the world would not disquiet us if we did not so eagerly covet its smiles."
"What folly to seek great things for ourselves here, where everything is little, and nothing certain!" Jamieson, Fausset, and Brown commentary.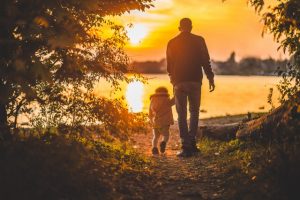 At the 1995 Mayoral Prayer Breakfast in Washington, DC, 10-year-old Ashley Danielle Oubre, delivered a memorable speech. Here are some highlights.
"Being Young limits the experience you have in most areas, but not as being a Child. Jesus said, 'Unless you become like a  Child you cannot enter the kingdom.' If you would like to be a Child in God's kingdom, I will share some of what we think about and do. Children play together, have lots of fun, and sometimes fight, but the very next day we make up and play again. Wouldn't it be wonderful  if mothers and fathers, sisters and brothers, neighbors and our leaders, would be more that way? It hurts us when we see you fighting and not making up.

"I think you tell us Bible stories because we are children. The Bible stories do us a lot of good, but you don't tell each other Bible stories. Are they only good for children? You teach us that when we have a problem, we should talk it out with others and with Jesus. …But we notice that when people get older and have problems, they are embarrassed to talk like that among themselves. We wonder if you really mean it or is Jesus only for kids? I am still young enough to believe that Jesus knows how to solve all my problems."
The above was taken from "Deliver Us from Evil" by Ravi Zacharias.
In dismay, I reviewed the thoughts of this Child. Am I too embarrassed to trust Jesus? Is this the problem? Is it beneath me to pray, to hope, and to trust in God?
I must close with encouragement.
Romans 8:15-16 teaches this: "For you have not received the spirit of bondage again to fear; but you have received the Spirit of adoption, whereby we cry, Abba, Father. The Spirit himself bears witness with our spirit, that we are the children of God"
Through salvation, "now are we sons of God" (1 John 3:1). By the same salvation, "It does not yet appear what we shall be. … but we know this, when He shall appear we shall be like Him, for we shall see Him as He is."
Friends, God is taking us to Christ-likeness. Some of it we see already. To this degree we are at rest, unembarrassed, childlike, without fear, and curiously courageous.
Hallelujah!
Love ya
Latest posts by Tom Sliva
(see all)