In 1 Corinthians 3:10-11, Paul's words speak loudly to our hearts: it's the Bema Seat of Christ.
"According to the grace of God which is given unto me, as a wise master-builder, I have laid the foundation, and another builds thereon. But let every man take heed how he builds thereupon.  For other foundation can no man lay than that is laid, which is Jesus Christ."
1 Corinthians 3:12-13 go on to explain: "Now if any man build upon this foundation gold, silver, precious stones, wood, hay, stubble;  Every man's work shall be made manifest: for the day shall declare it, because it shall be revealed by fire; and the fire shall try every man's work of what sort it is."
Tim Stevenson writes this in his book, "The Bema:"  He describes a vision he received, as God takes him right to the actuality of the Judgment Seat of Christ for believers — the Bema.
Here our works are made manifest and evaluated. He says;
"Watching the progress of. the judgments, certain thoughts continued to rebound in my mind: Life really mattered. Our choices and actions really mattered! Life was not just a game — we were making choices, choosing courses of action, setting priorities, becoming someone — that had eternal ramifications."
Stevenson writes of several Christians at the judgements. There was Theresa of Mexico who received Christ but died at a young age — she was transformed into a glorious figure. Then there was Ho Ga Qua, a Mohawk of the 17th century who heard the good word from a Puritan settler. Pomponia Graecina was a high-born Roman woman of the first century. She offered her home as a meeting place for Christians in Rome. Kairiba Saloum of Gold Coast Africa, Oswald of Kent in Anglo Saxon Britain, Fanny Crosby were other names of the reviews.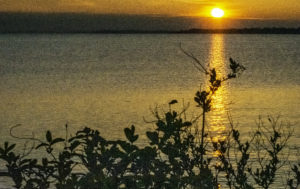 Friends, 2 Corinthians 5:10 reiterates,  "For we must all appear before the judgment seat of Christ; that every one may receive the things done in his body, according to that he hath done, whether it be good or bad. Beneficial or injurious.
The vision of Tim Stevenson, though imperfect and speculatory, makes real a future which we must anticipate.
What will be at stake?
Our Salvation? No, no no. It's clear from 1 Corinthians 3:15 that " If any man's work shall be burned, he shall suffer loss: but he himself shall be saved; yet so as by fire."
But what? Gold, silver, precious stones, wood, hay, stubble? Yes, these are the ratings given. What are they referring to?
In 2 Corinthians 5, Paul begins to speak of these, "we are made manifest unto God; and I trust also are made manifest in your consciences."
Did we carefully follow the faith of our God-given Pastors and teachers?
Did we take it to heart what was said from the Spirit in our Church service?
Some merely, " glory in appearance, and not in heart."
"For the love of Christ constrains us, (holds us from falling apart), for we thus judge, if one died for all, then we are all dead."
" …He died for all, that they which live should not henceforth live unto themselves, but unto him which died for them, and rose again. "
To paraphrase more:
We know no man after the flesh,
We don't know Christ after the flesh,
We are brand new Creatures in Christ,
We see all things in God,
We have been reconciled to God,
We then reconcile others to God.
Finally, we are the righteousness of God in Him.
Fellows, have we participated in every benefit of our great salvation? "He hath delivered us from the power of darkness, and hath translated us into the kingdom of his dear Son, Colossians 1:13
Stevenson speaks of his own judgment:
"I stood in silence for a few moments, the Lord looked at me, His face no less kind than before. 'The days of your life are complete, this is my assessment' …"
I'm so glad for His kindness, yes, we will see glory — though all rewards could burn. I'm so glad for the safety we have in Christ: Our works could never earn us heaven — it required the precious blood of our Savior. But opportunities still belong to us; I want to give my cup of cold water right on time. Love ya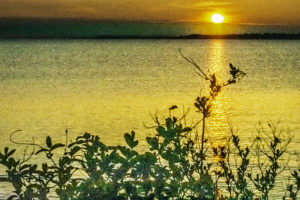 Latest posts by Tom Sliva
(see all)