"Sin does not overcome the blood; it is the blood that overcomes sin." Lewis Sperry Chafer
Sin comes touting a broad range of particulars, all originating from the ugly self-life of man's cursed nature. Sin weighs in as big, monstrous, hideous, shocking, diabolical, subtle, sleazy, rebellious, or a thousand other dank and dark labels. Go ahead, name them all.
Sin abounded.(pleonizo). It increased as the law stealthily came along side to do it's magnifying function, blowing up the picture of dread for all to see — sin just got uglier, filthier, more and more "unforgivable." Friends, every self-righteous bone in every human body has just gone into "judge em" mode; fully, violently, quickly! Off with their heads,  they deserve to die!
Then weighing-in, we see the precious shed blood of Christ; big, great, strong ?– excelling in power ? No, Jesus was "crucified in weakness." He despised the shame. The "rich" became poor, the sinless became sin, the all-powerful fell to impotence.
But, the singular pouring forth of liquid red, life-bearing blood, applied itself to the wrath-filled eyes of Almighty God, blinding the all-knowing Creator unto a first time forgetting, an appeasing, a quenching of punitive recompense,  a satisfaction of holy demands.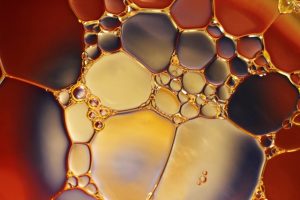 Fellow sinners, The blood of Christ took the "big ugly" and moved it to a place of non-existence.
Accusers be gone; yes conscience, moral law, devil, finger pointing media types, cynics, and all haters of mankind — shut your loud and foul voice — the Prince of Peace is here.
David, the youthful warrior took 5 pebbles out of the brook — the number represents "grace." Grace is the expression and new policy of Our blood-appeased, love-abounding God and Father — He always causes us to triumph! Then David slung one grace pebble at the gargantuan foe. What were the chances of a hit? 100%. God was guiding the flight and, as always, buried the pebble in the monster's big head, destroying the headquarters of sin, guilt, shame, etc.etc. Goliath (his name means exile) was dead. Yes mankind's exile from God was over.
Have you fallen into exile, my brother or sister? Alienated from the life of God? Do you feel forsaken? Quit walking in the vanity of your own mind.
"Who shall lay any thing to the charge of God's elect? It is God that justifieth. Who is he that condemneth? It is Christ that died, yea rather, that is risen again, who is even at the right hand of God, who also maketh intercession for us." Romans 8:33-34
We are kept by the power of God, and He is able to keep us from falling, Friends, underneath us are everlasting arms, and we shall not be utterly cast down.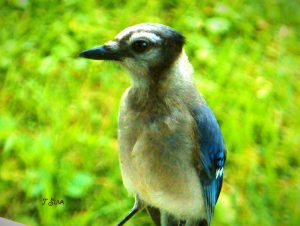 Who can separate us from the love of Christ? None. 1 Peter 1:5, Jude 24, Deuteronomy 33:27, Psalm 37:23-24,  Romans 8:35-39.
Psalm 84:3: "Yea, the sparrow hath found an house, and the swallow a nest for herself, where she may lay her young, even thine altars, O Lord of hosts, my King, and my God."
Matthew 10:29-31 teaches: " Are not two sparrows sold for a farthing? and one of them shall not fall on the ground without your Father. But the very hairs of your head are all numbered. Fear ye not therefore, ye are of more value than many sparrows."
In closing, The Psalmist asks the pertinent question "What shall I render unto the Lord for all his benefits toward me?
I will take the cup of salvation, and call upon the name of the Lord". Psalm 116:12-13
How do we honor God for His mighty workings for us? Take, take, take of the cup of Salvation. Drink, drink, drink deeply from the cup of grace. Apply, apply, apply the precious Blood of Jesus Christ, who shed that blood for the remission of sins: He ever lives to make intercession for you. Love ya
More posts at healingatthecross.com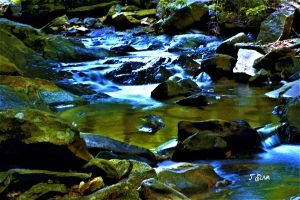 Latest posts by Tom Sliva
(see all)