Some have written about trains and boats and long journeys; T. DeWitt Talmage illustrates the crossing from earth to heaven too. His tale is called, "The ferry boat over the Jordan." Talmage's allegory details it, but I must quote the main points only. He begins:
"Every day I find people trying to extemporize a way from earth to heaven. They gather up their good works and some sentimental theories, and they make a raft, and they go down." "Skepticism and infidelity never yet helped one man to die." "I invite all the ship-carpenters of worldly philosophy…in 10,000 years they shall never be able to make a boat to cross this Jordan."
No, says Talmage,
"…the boat will have to come from the other side" "Blessed be God, there is a boat coming from the other shore." "pardon, mercy, pity, ministry of angels, power to work miracles, Jesus….from the other shore." "I see a ferry boat coming and it rolls with the surges of a Savior's suffering…and Thomas Walsh gets into it, in his expiring moment saying, 'He has come, He has come! My beloved is mine and I am His." Sarah Wesley cried, "open the gates, open the gates."
We may think, "…the moment they let go, the (loved) one will be in the darkness and in the boat all alone. " I am afraid they will be very much frightened in the boat all alone."
No, says Talmage,
"When a soul goes to heaven it does not go alone; the King is on board the boat." Says William Forbes, in his last exigency…tell all the people who are coming down to the bed of death, from my experience has no terrors."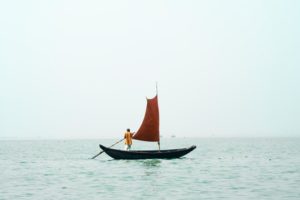 Some say, "for a common man, for me, a common woman, we can't expect that guidance and help."
No, says Talmage,
"when you pass through the waters, I will be with you; and through the rivers, they shall not overflow thee. ""Christ at the sick pillow, to take the soul from the body, Christ to help the soul down the bank into the boat, Christ at mid-stream, Christ on the other side to help the soul up the beach."
"Dr. Shaw estimates the average width of the Jordan to be about 30 feet. "…a short trip — only a ferry." " It is not five minutes across, not three, not two, nor one minute …
"It is an instantaneous transportation."
"The willows on this side the Jordan and the Lebanon cedars on the other, almost Interlocked their branches."
"…we shall find a solid landing.
But, to you heaven is a fog-bank in the distance." "…float about in ether forever…swinging about your hands and feet through the air indiscriminately?"
No, says Talmage,
"heaven is a solid heaven. After the resurrection has come, you will have a resurrected foot, and something to tread on, a resurrected eye and colors to see with it, a resurrected ear and music to regale it"
"Our arrival will not be like stepping ashore at Antwerp or Constantinople among a crowd of strangers, it will be among friends, good friends, warm hearted friends, and all their friends." "They will come down the landing to meet us…they love you more than they ever did." "…We will know our departed kindred by the portraits hung in the throne room of our hearts."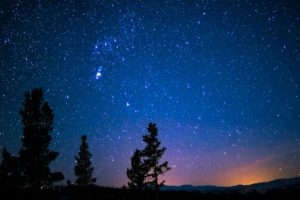 "…with any who have friends in heaven — on starlit nights you look up, you cannot help but think of those who have gone; and I suppose they look down, and cannot but think of us. But they have the advantage of us. We know not just where their world of joy is, they know where we are."
In closing, Burmese missionary Dr. Adoniram Judson, was forced to separate from his wife in her sickness — she must return home for treatment. She never returned.  Upon leaving, with her children around her crying,
"Mother, mother;
she,  abandoned herself to "heartbreaking grief." She penned some final thoughts a short 2 years later.
But higher shall our raptures glow

On yon celestial plain.

When the loved and parted here below

Meet ne'er to part again.
love ya
        healingatthecross.com    is my blog page
Latest posts by Tom Sliva
(see all)