"The survivors of the destruction of Jerusalem, left in Judah after the banishment of their fellow countrymen to the Euphrates, seemed, for the time, overwhelmed by the calamities that had befallen their nation. The Temple they had thought invulnerable was burnt to the ground; Jerusalem, in which they had gloried as "the joy of the whole earth" was a waste of blackened ruins. The town gates seemed to have sunk into the ground; the roads to Zion, once thronged with pilgrims, lay untraveled; no concourse gathered outside the walls, for gossip or business; even the walls themselves were thrown down, the jackals haunted the holy hill!"
"For ages past every event in their national history, whether glorious or sorrowful, had been commemorated in the lyrics handed down from generation to generation. The defeat of Pharaoh, the triumph over Sisera, the death of Saul and Jonathan, the overthrow of the northern kingdom, and the destruction of the army of Sennacherib, had been sung in poems known by every Hebrew Child. So, now, was it to be with the crowning catastrophe or the fall of Jerusalem, carrying with it, as it did, the temporary extinction of the Jewish state."
"It is, however, in the short series of elegiac poems, known to our English Bible as "The Lamentations of Jeremiah," that we realize the intensity of the sufferings that Jerusalem had to endure before its fall, and the bitterness and sorrow with which its citizens lamented its fate."
Hours with the Bible, Geikie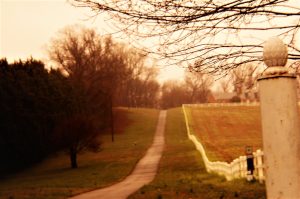 Have we wept yet? Or are we too busy finding blame? Worse yet, are we busy assigning blame whether proven or not?
This week I found much to bring me to tears — but much to bring hope. I reminisced of bygone days in which churches were full. I lamented the day when I met a teen who had never set foot in a church, realizing most of his generation hadn't either. The moral decline, I watched, overwhelmed by the numbers of teen pregnancies, drugs, abortions, even callous hatred and murder. I rejoiced in finding my Savior which delivered me from my own blood-guiltiness. I wept when most of my friends rejected Christ.
I wept at the 9-11 catastrophe, but the hope and resurgence of morality and "God bless America" seemed to unite the nation. It was short lived. I experienced personal loss. I wept at so little comfort. My skin thickened. I watched as my country pushed toward ideological thinking, a godless quest. I was filled with fear and regret. My compassionate God helped me. My heart leaped as there was a turn toward conservatism. But the Ideologues pushed and shoved, not taking "no" for an answer. A nation divided more.
Then came a strange virus.
Yes, in the middle of the intense bickering and hate throwing, with defamation of character an everyday occurrence, came a virus.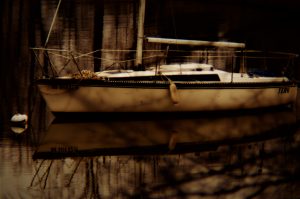 Who is to blame? We are to blame. Who are we? The whole human race.
Tim Keller writes of Jonah who ran from God and found himself in a boat with heathen Men. When a raucous storm overtook them all, one thing became clear — they were all in the same boat; they all were about to perish.
Dostoyevsky wrote of man's dilemma: "Lucifer tempts man from construing his "I am," his Fatherly gift, in a manner befitting a son, and instead, to exploit the gift in a manner of rebellious creature, and to proclaim: "I exist wholly in myself, for myself, and apart from everything else." "…all that is not my ego, I repudiate and do not recognize." But, "man is left with that noble discontent that distinguishes him from other creatures,

he is bereft of his true being."

"…in order to triumph over his ordeal, man must find his 'other one' to serve as his fulcrum. By the act of love, and by the faith that love contains and supports, he must win his 'THOU ART.'
In closing, Jeremiah wept sore for his nation, forgot prosperity. But hope broke through:
"it is of the Lord's mercies that we are not consumed. For His compassions fail not, they are new every morning, great is thy faithfulness."
Friends "weeping endures for a night, but joy comes in the morning."     love ya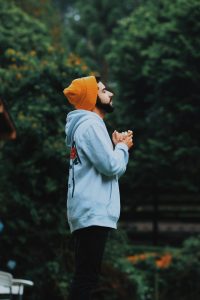 Latest posts by Tom Sliva
(see all)