"Survival of the fittest" is a mantra of the extremely observant.   But, is empirical evidence the same as truth? On two levels, no.
First, it contradicts the Bible, "The kingdom of God comes without observation. (ocular evidence)  Luke 17:20
But secondly, even the best observationist can only find seeming truth.
Why? Because our observations are only as true as we abide in The Truth. In this inner abiding is where I can be aware of the world at a level outside of myself, or,
unfortunately, I actually create my own world, unknowingly.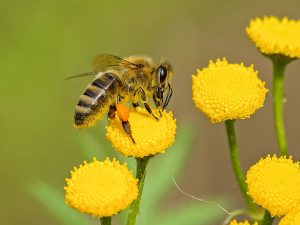 Charles Darwin (biologist and evolution's greatest contributor), saw a problem: " if…men were reared under precisely the same conditions as hive-bees, there can hardly be a doubt that their unmarried females would, like the worker bees, think it a sacred duty to kill their brothers, and mothers would strive to kill your fertile daughters, and no one would think of interfering."
So, according to this quote, our observed "conditions of upbringing" determine our behavior. And under that premise, all that follows is acceptable.
Is he saying that our environment and it's effect on an individual determine what is right and wrong for that person? Sounds like it.
Paul, in Romans 14:17 makes this statement,  "For the kingdom of God is not meat and drink; but righteousness, and peace, and joy in the Holy Spirit."  And then a prayer, in Ephesians 1:17-19, "…That the God of our Lord Jesus Christ, the Father of glory, may give unto you the spirit of wisdom and revelation in the knowledge of him:
"The eyes of your understanding being enlightened;"
that ye may know what is the hope of his calling,
and what the riches of the glory of his inheritance in the saints,
And what is the exceeding greatness of his power to us-ward who believe, according to the working of his mighty power"
In a nut-shell, I need to grasp specifically:
what to expect for the future, (hope)
how much clout I have, (Inheritance)
and what kind of power I have for the next task of my life.
Without this basic equipment, life moves too fast for most of us. Lets consider a hard scenario: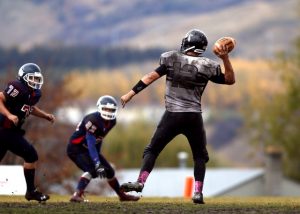 "The quick decisions made by a quarterback on a football field provide a window into the inner workings of the brain. These passing decisions happen so fast they don't even seem like decisions. We are used to seeing football on television; from this distant perspective, players appear to be moving in some sort of violent ballet, the sport looks exquisitely choreographed. But this view of the game is deeply misleading. Each pass is really a guess. The velocity of the game makes thought impossible."
Tom Brady made this statement, " I don't know how I know where to pass, there are no firm rules. You just feel like you're going to the right place…and that's where I throw it." Taken from "How We Decide" by Jonah Lehrer
"Andy Reid, of the Kansas City Chiefs speaks of his Super Bowl winning quarterback, Patrick Mahome
"And he's got great vision on the field, so he can see."
What are we saying?
A Christian needs the right kind of mental presupposition, staging area for thoughts, disposition for thinking, to operate systematically but also spontaneously. Life brings both.
In Closing, Albert Barnes shares this insight from our quoted text of Ephesians 1, First "To understand fully what Christians have a right to expect in the future world of glory. Then, "The meaning is, that there is an abundance – an infinitude of wealth.
And JFB commentary :
"The whole of the working of His grace, which He is carrying on, and will carry on, in us who believe. Believers are regarded as absolutely perfected, and so as being God's inheritance."
Friends, with a totally secure future, with an infinitude of wealth, and with grace from Jesus Christ in me for today, I can navigate real life without worry of making mistakes or failing. I can handle the spontaneous. His arms are always underneath us. It lifts us up! Love ya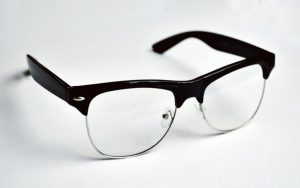 Latest posts by Tom Sliva
(see all)